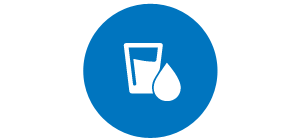 Water and wastewater
One of Iberospec's main areas of activity is water and wastewater treatment. With over ten years of experience in the sector, we have an extensive list of references. With applications for the municipal and industrial sector, we have several proven solutions in food and beverage, pulp and paper, petrochemical and energy industries.
We are specialist in the biological treatment of wastewater offering numerous options to meet the most demanding specifications. In addition to membrane bio reactors and aeration systems for aerobic processes, we have the most effective equipment for mixing, flow acceleration and vertical decanting systems for SBR plants.
For drinking water treatment we provide a complete range of solutions for flocculation, homogenization, sedimentation and filtration processes.