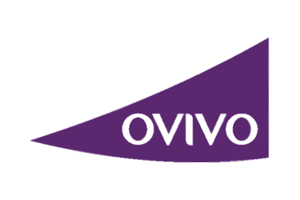 OVIVO is a world leader in engineered water solutions and brings together some of the most established brands with an amalgamated heritage of over 200 years of experience. From their offices in USA, Ovivo provides equipment and technical support for effective sludge anaerobic digestion.
Anaerobic digestion is the most applied technique for sewage sludge stabilization, which is pathogenic and odoriferous, by converting it to gases and a residue.

EIMIX® mechanical sludge mixer
Ovivo sludge mixers are designed to provide powerful mixing to ensure uniform temperature, solids distribution and microorganism contact with incoming sludge. Eimix® mechanical sludge mixers increase gas production and maximise the destruction of solids in wastewater treatment facilities.
Ovivo sludge mixers use the Eimix propeller featuring an innovative non-clogging design that runs without the accumulation of stringy or fibrous material. Eimix propellers are offered in two sizes 24" and 36" with equal pumping rate in either upward or downward flow direction.
Highly efficient and featuring low maintenance requirements, they can be used for existing or new digesters thanks to their various draft tube arrangements. The internal roof mounted (RDT) or external (EDT) draft tube allows mixer removal without depressurisation or degassing of the digester tank.
---
---